WASTE CELLS, LAGOONS, AND PONDS
From complex landfill cells to simpler water management ponds, Martushev has you covered.
SERVICE INFORMATION
Water management is key to successful and sustainable projects. We at Martushev know how to ensure that your sites water management is efficient enough for lasting success. Whether your site needs large ponds and lagoons, or a soft grade to support water drainage, Martushev has you covered.
The Right Skills and Experience
Landfills, ponds and lagoons can be meticulously designed structures that require precise and efficient earth moving to be completed on time and on budget. All too often, contractors can make mistakes that cause them to be delayed and less sustainable than originally designed. The expertise of our operators and project teams allow for fast and effective project success.
Landfill, lagoon, and pond construction.

Fast, effective and long lasting results.

Built perfectly to spec, every time.

On time and under budget.

The right equipment, no matter the situation.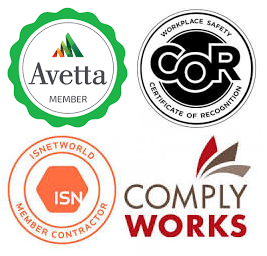 Being family owned and operated, Martushev values family above all, and to Martushev, our employees are our family. We believe the right employees are the key to success and come together to create a team that can handle seemingly impossible tasks. We know that anyone can buy equipment and follow processes to complete projects, but it's our team that produces the incredible results our clients deserve.
FREE QUOTE
For project request and general inquiries, please fill out the form below. We'll respond as soon as possible.